On Monday we posted a few photos of fall fashions from our
Pinterest
board. Our challenge (and yours) was to create similar looks using only items we already own or have bought second hand. So how did we do with the
Stripes Challenge
? You tell us!
Original inspiration:
Our recreations:
This outfit was created using pieces we already owned.
The top in this outfit was a Forever 21found at Goodwill for just $2! The rest of the pieces were in our closets.
The top in this outfit is a Gap piece found at Goodwill for $2
(love those 50% of tag colors!) The rest of the outfit are pieces we already owned. You might remember our
DIY infinity scarf we used as the BONUS ACCESSORY.
Three fall outfits, total cost $4! We want to see how you recreate these outfits! You have until Sunday to post a link to your photograph in the comments section of this post or email us the photo using the subject line STRIPES. We will feature our favorites on Monday along with the new outfit inspirations for next week's challenge. If you need a reminder of the rules or details, click
here
.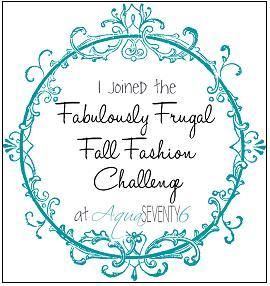 Click
here
to see where this and our other projects are linked!